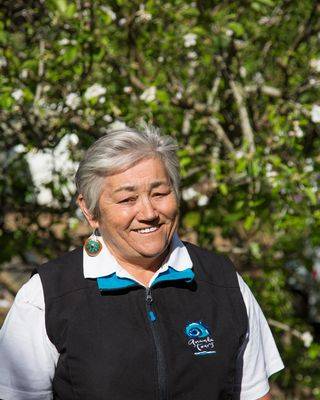 Jenny McDonald - Director
Jenny has been a Waiheke resident since 1978, and was a district nurse and midwife here for nearly 20 years. During the course of this career Jenny became intimately familiar with the Island, its special places and unique community. She started Ananda Tours in 1999, long before Waiheke became the place to go for visitors to Auckland; since then, she has been instrumental in developing and marketing tourism to the Island. She has also studied the international market in depth, and is dedicated to ensuring that every Ananda tour is a world-class experience.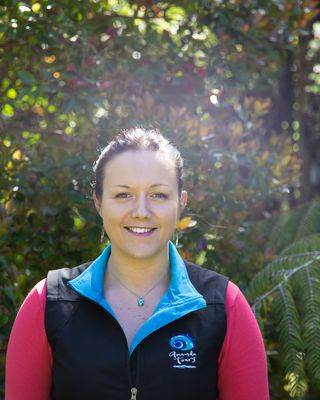 Brooke Robinson - Office Manager
After years of working part-time in the family business, Brooke joined the Ananda team full-time in 2012. With a passionate interest in the world of wine, Brooke has completed several stages in the International WSET wine courses, studied a Diploma in Wine Marketing and has even made her own wine. "I have to say ... It wasn't very good though!" During her eight years in the wine industry she worked at several Waiheke wineries, including Stonyridge, Te Whau and Mudbrick, as well as Vidal Estate in Hawkes Bay. Oh, and as well as being a wine expert, Brooke is a great organiser!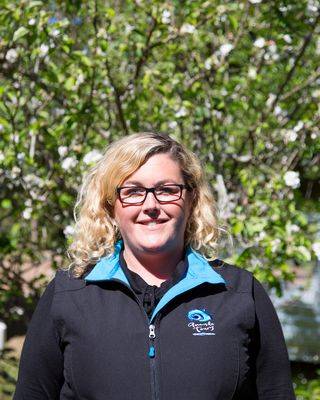 Eve Robinson - Marketing Manager
Having travelled extensively all her adult life, Eve knows well what makes the difference between an "ok" tour and a great one! As well as helping us design tours, she designs all our marketing collateral - if you've seen our beautiful brochure, you've seen some of her handiwork. She also designs wine labels and brochures for local companies who share her passion for the Island.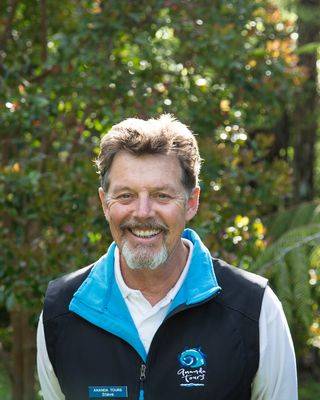 Steve Robinson - Tour Guide
Steve was the first of the Robinson family to discover Waiheke Island, back in the 1970s when there were no wineries, no restaurants, no fast ferries and not many residents. He has lived on the Island permanently for 20 years, and knows its history, geography, ecology and culture intimately. His friends say: "If you want to know anything about anyone on the Island, ask Steve - he knows everyone!" When he's not tour guiding, Steve is a musician with two bands, both world-famous on Waiheke.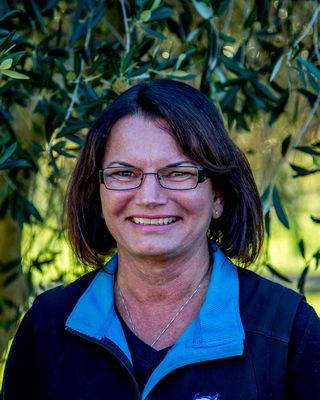 Jo Hutchinson - Tour Guide
Jo has had a long association with Waiheke having bought many corporate teams here for team building events since the 1980's and her mother also lived here in the 90's. She says 'it's been an amazing journey to see how the island has changed over time and as an escapee from Auckland, I love living here and I love the community spirit'. She's led tours in Egypt and South America and loves helping people to have an amazing experience on Waiheke.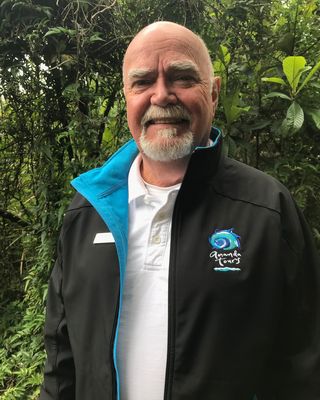 Bil Hawley - Tour Guide
After a career which required living and working in many countries around the world and taking time out to sample and enjoy the wines of Europe, USA, South Africa, Australia and New Zealand Bil looked for and found the most idyllic island to live in when he quit the rat race to find his own special piece of paradise. That place is Waiheke Island and he has made this wonderful place his home for the past 13 years. A place with sandy beaches, a relaxed lifestyle, great restaurants and above all a wide range of some of New Zealand's best wines and olives. There's no place on earth Bil would rather live in.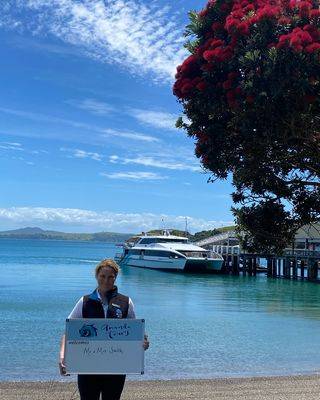 Jess Shears - Tour Designer/Guide/Accounts
Jess has joined our office team after living on the island for the past 16 months and working within the hospitality industry. Wine is a big passion of her's, both to drink and learn about! She loves eating and drinking out, ensuring she knows the best places to send you on beautiful Waiheke. She is a general all round star who designs tours, guides and also does accounts!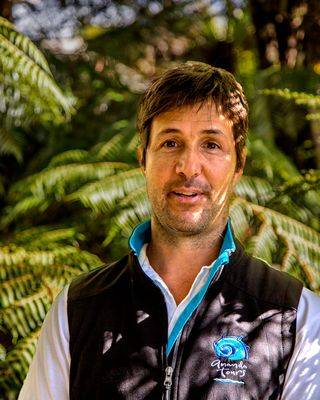 Nico van Niekerk - Tour Guide
Nico started driving for Ananda in 2015 and for most of his 13 years living on Waiheke, he has been actively involved in the local wine industry. When not driving with Ananda, he can be seen in the vineyards, driving tractors, pruning vines and has completed four vintages for various wineries. He is passionate about Waiheke and its wine and sees great potential for increased quality rather than quantity of Waiheke wine in the coming years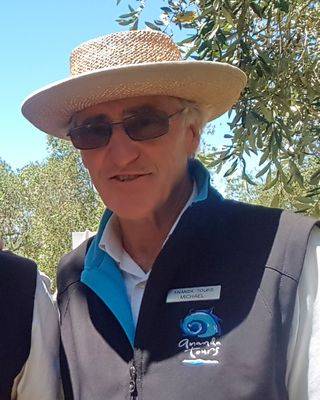 Michael Goodhue - Tour Guide
Michael fell in love with Waiheke's beaches, wineries, and relaxed community in 2009. Having worked for global companies and managed large-scale events a change of lifestyle called, thus the relocation to the island. Michael works to ensure clients enjoy an easy-going and knowledgeable experience. He is known for his motivation, novel thinking and friendly manner. Qi gong is a daily practice for Michael which helps him to maintain his enthusiastic energy.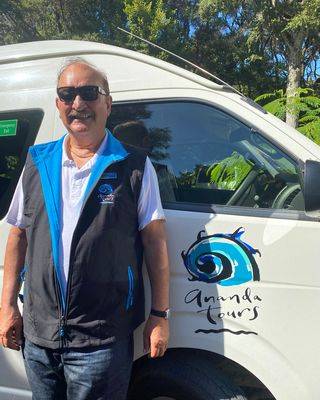 Lance Matthews - Tour Guide
Lance has enjoyed coming to Waiheke for many years, it all started when he was a 14 year old, coming over for Sunday picnics on Oneroa beach with the family. He then used to frequently come over from Auckland for work, flying over on a Seaplane. Lance spent 1 month managing the General Foods depo at Blackpool lodges, he would go to all the food retailers on the island selling them produce. In 2014 Lance and his family made a move over from Auckland to Waiheke, he started driving for Ananda in 2016. For Lance the best part of the job is taking our guests to all the fabulous venues, letting them experience the great food and wine on the island. He loves social interaction and tells a great story throughout the tour about Waiheke. In Lance's free time he enjoys short breaks away, cruises, dining out, and spending quality time with his wife and family.